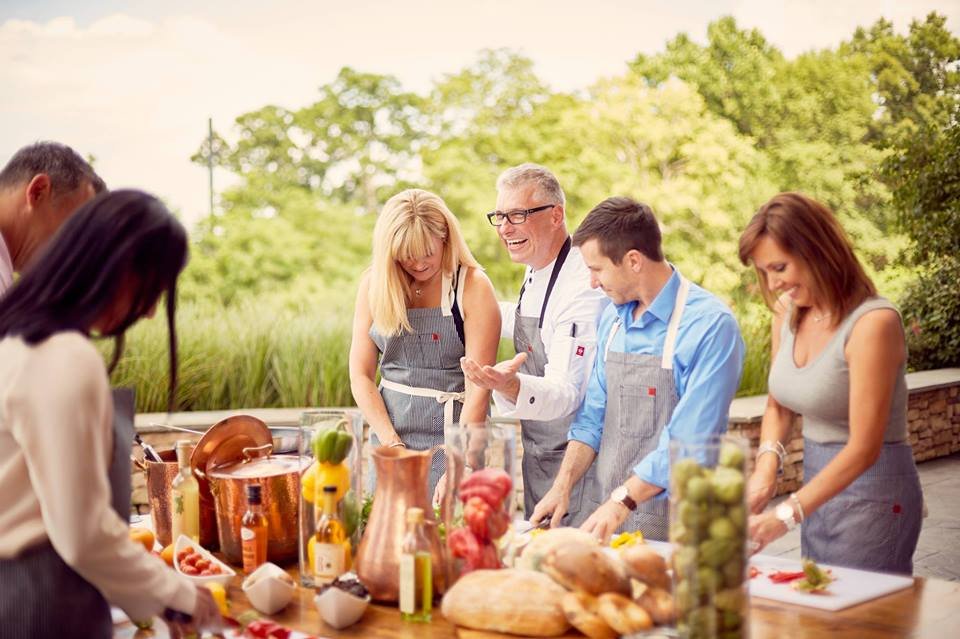 Please join me and the very talented Chef Marcus Repp of Landsdowne Resort by signing up for a Couple's Cooking Class on February 10th at "The Great Room " at
LANDSDOWNE RESORT
44050 Woodridge Parkway,
Leesburg, Virginia 20176
Please contact  703-729-8400 for more details.
Please sign on Event Brite. Cost: $15 (After Evenbrite fee, customer pays $17.89).
https://www.eventbrite.com/e/couples-cooking-class-tickets-41873745500
Here s the link to an invite on facebook:
https://www.facebook.com/events/1939702806247456/
Hoping to see a lot of my friends on February 10th at the Couple s Cooking Class!
Much love as always…..